Corporate Relocation
MoveCorp makes corporate moves or light industrial moves simple. Cross HIPAA concerns off your list with our crate packing system.
When you partner with MoveCorp, you get
stress-free moving without any hidden
costs.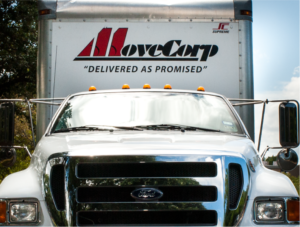 MoveCorp makes your corporate
or light industrial move hassle-free!
Moving is enough of a hassle and the last thing you need is to find out about hidden fees after you moved. MoveCorp moves businesses and doesn't "nickel and dime" you. Our quote includes the specific scope of your move, because let's face it, no one likes surprises!
We also promise quality performance. Timing can be critical, and we promise to start the job on time; and then to complete it on time, every time.
Cross HIPAA (Health Insurance Portability and Accountability Act) requirements off of your list of concerns. Staying compliant with HIPAA is only one of the many advantages of our crate packing system. And you'll be amazed at the other hassles our crate packing system eliminates!
You might also be interested in…
Don't Take Our Word for It...
Karen Januski
Regus Management Group
"Regus has used MoveCorp on several occasions for jobs of all sizes and they have always done an outstanding job. The crew is always timely, communicative, and professional."
Meredith R. Cooper
Wonders & Worries, Inc.
"The team got right to work never wasting any time and always with great patience and courtesy as I tried to recall where every piece of furniture went in our space. With such a full team, the move went far more quickly than I anticipated."
Chad M. Willliams
Asset Services
"Mike and his team at MoveCorp have and will continue to be a reliable resource for our team. They are competitive, thorough, careful, conscientious, and most importantly honest."
Melanie Fitzpatrick
The Moving Experience
"The crews are always prompt, friendly, and competent for the tasks at hand. Large projects are assigned a project manager making planning and execution a breeze."
Lisa Lundquist
Visions Management
"The crew arrived on-time, prepared, and all had great attitudes. The installers were magicians in reinstalling the furniture. And the movers got the trailer unloaded and content placed in record time."