Furniture Liquidation
If you are downsizing for an office move, MoveCorp handles furniture liquidation and finds solutions for old furniture and IT equipment.
Not only will MoveCorp take care of
the assets you are keeping – we'll manage
the surplus you want to leave behind.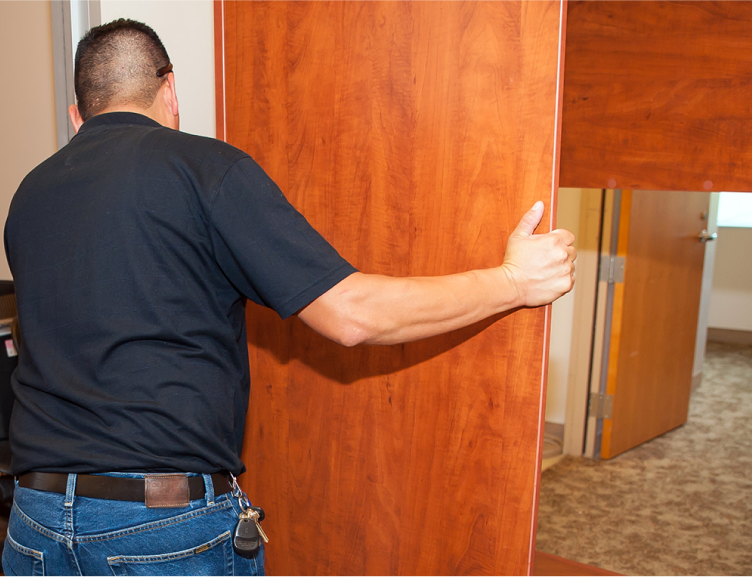 Cleaning house?
MoveCorp streamlines every step – even furniture liquidation.
Getting rid of furniture and equipment during your move? Don't let finding a solution for these old materials be another hassle on your moving to-do list.
Whether you are downsizing your office, upgrading your furniture, or switching out your IT equipment, MoveCorp will make an offer to buy your unutilized assets. We'll take the goods off your hands, so you won't have to spend time shopping around for buyers or removal services.
Assets that cannot be liquidated will be responsibly recycled or disposed. We handle electronics, metal, and cardboard recycling.
You might also be interested in…
Don't Take Our Word for It...
Karen Januski
Regus Management Group
"Regus has used MoveCorp on several occasions for jobs of all sizes and they have always done an outstanding job. The crew is always timely, communicative, and professional."
Meredith R. Cooper
Wonders & Worries, Inc.
"The team got right to work never wasting any time and always with great patience and courtesy as I tried to recall where every piece of furniture went in our space. With such a full team, the move went far more quickly than I anticipated."
Chad M. Willliams
Asset Services
"Mike and his team at MoveCorp have and will continue to be a reliable resource for our team. They are competitive, thorough, careful, conscientious, and most importantly honest."
Melanie Fitzpatrick
The Moving Experience
"The crews are always prompt, friendly, and competent for the tasks at hand. Large projects are assigned a project manager making planning and execution a breeze."
Lisa Lundquist
Visions Management
"The crew arrived on-time, prepared, and all had great attitudes. The installers were magicians in reinstalling the furniture. And the movers got the trailer unloaded and content placed in record time."