Commercial Warehousing
MoveCorp manages and maximizes space for corporate moves with our commercial warehousing services. We can store new furniture until your office move.
Get unutilized items out of your way.
Let MoveCorp create space to fit your needs.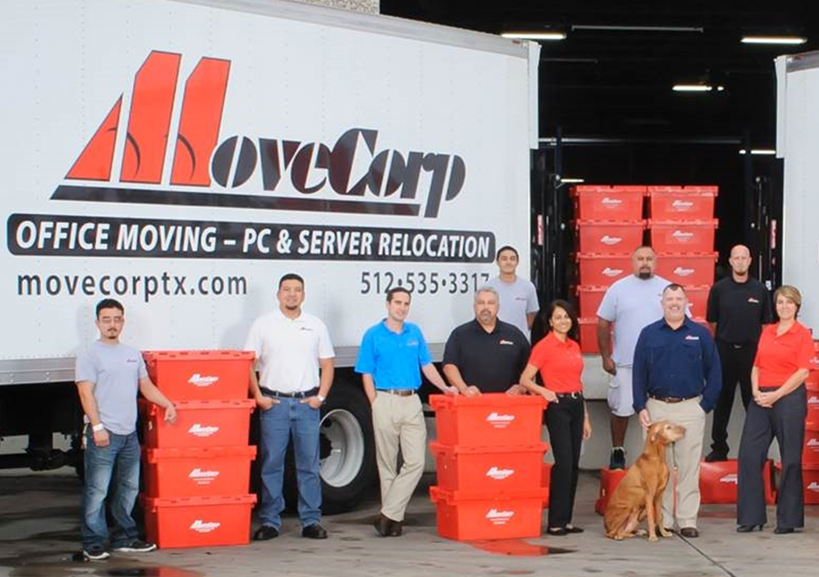 Let MoveCorp safely store your furniture for future use.
Space is precious. With everything in flux during a move the need for space becomes more apparent. MoveCorp can help you manage and maximize your space with our commercial warehousing services.
Whether you are downsizing or upgrading your office furniture and/or IT equipment, MoveCorp will make an offer to buy your unutilized assets and get these items out of your way.
We also provide commercial warehousing services that allow businesses to maximize space as they prepare for a move. Need supplies moved out of a space early? Ordering new furniture or equipment? Let us receive and store it until you are ready for delivery and installation.
You might also be interested in…
Don't Take Our Word for It...
Karen Januski
Regus Management Group
"Regus has used MoveCorp on several occasions for jobs of all sizes and they have always done an outstanding job. The crew is always timely, communicative, and professional."
Meredith R. Cooper
Wonders & Worries, Inc.
"The team got right to work never wasting any time and always with great patience and courtesy as I tried to recall where every piece of furniture went in our space. With such a full team, the move went far more quickly than I anticipated."
Chad M. Willliams
Asset Services
"Mike and his team at MoveCorp have and will continue to be a reliable resource for our team. They are competitive, thorough, careful, conscientious, and most importantly honest."
Melanie Fitzpatrick
The Moving Experience
"The crews are always prompt, friendly, and competent for the tasks at hand. Large projects are assigned a project manager making planning and execution a breeze."
Lisa Lundquist
Visions Management
"The crew arrived on-time, prepared, and all had great attitudes. The installers were magicians in reinstalling the furniture. And the movers got the trailer unloaded and content placed in record time."